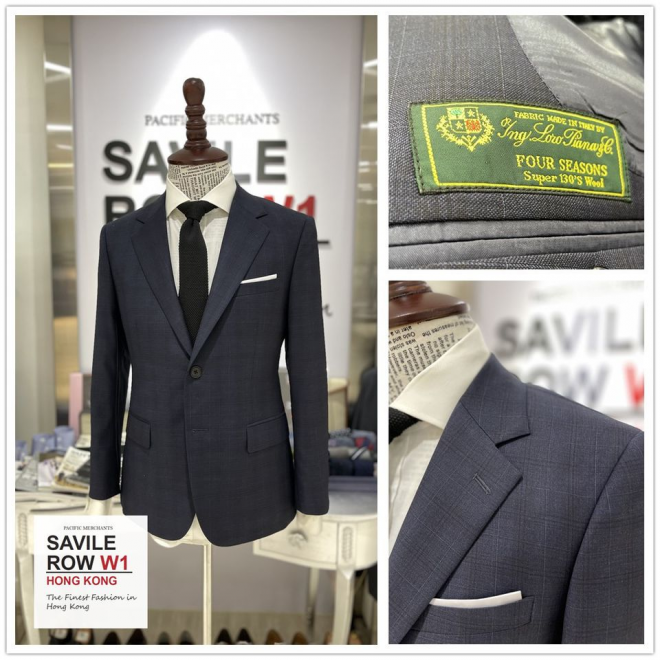 Upgrade your wardrobe with the luxurious Loro Piana suit, made with 100% fine wool woven in Italy.
Originally from Trivero in northern Italy, the Loro Piana family began trading wool in the early 1800s.
In 1924, Pietro Loro Piana the founder of loro piana company established the tradition of pursuing supreme quality which passed on to his nephew Franco Loro Piana.
In continuing this pursuit of excellence Franco began establishing the Loro Piana's name internationally.
Today his sons Sergio and Pier Luigi Loro Piana continue to fan the flame of success that not only make Loro Piana an unmatchable name when it comes to quality hence preserving the family uncompromised passion with integrity.
Through the years, the Loro Piana brand become worldwide renowned for the extremely high quality of woolen fabric, and began exporting them to every continent.
Uncompromising quality, the finest fibers and 200 years of textile expertise and excellence are the pillars on which Loro Piana has built its reputation as a leader in the luxury goods sector. Loro Piana has been synonymous with elegance, innovation, and the sustainable craftsmanship of cashmere and fine fabrics.
The company draws on both time-honored traditions and state of the art technology to offer its discerning customers products that are renowned for their peerless quality. Sleevehead: Non roping or thin minimal wadding Sleeve: Moderate, tapered cuff Lapel: 3 inches, Straight, Notched Gorge height: 3 inches Waist suppression: Moderate Slim Quarters: moderate.
Tailor-made Slim-fit Slate Navy Check Suit