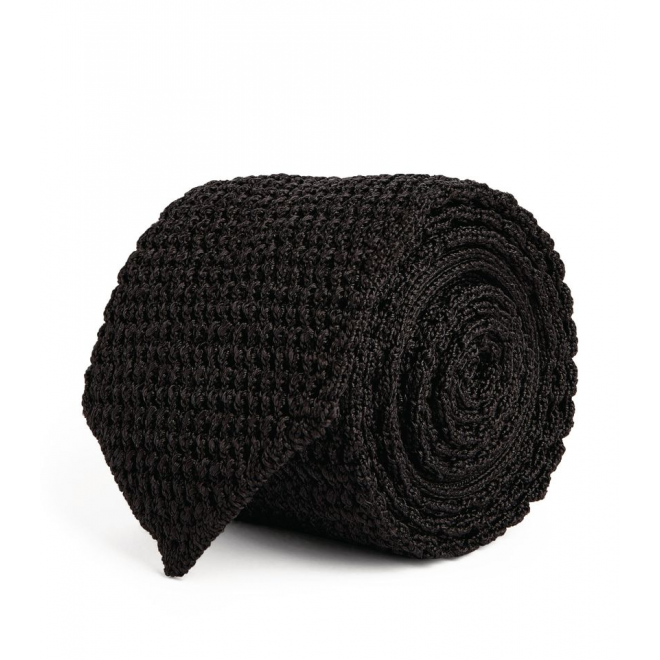 Amplify the exclusivity of your tailored looks with the dapper features of Savile Row Hong Kong's Pointed Knitted Tie.
Imbuing a rich sense of indulgence and depth, this black tie satisfies the needs of the modern gent without feeling too classic.
Boasting luxurious textural intricacy and comfort, this Knitted Tie was delicately handcrafted from a plush fabric knit.
The diamond-cut finish on this tie adds a ravishing note to your suit ensemble.
Black Knitted tie